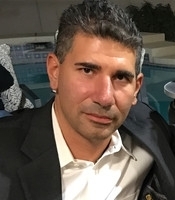 About Me
My focus is project management. I find great satisfaction in bringing about positive change through my vision, leadership and direction. Nothing is more gratifying than contributing strategically to corporate success. Where others might see tables, graphs and charts as tedious and technology as overwhelming, I find them interesting, exciting and helpful to maximize productivity and efficiency. I enjoy a good challenge and the responsibility of driving results.

Because I am analytical and a an excellent problem-solver, I have recently developed my own personal guidelines for project management success:
•Define scope precisely
•Plan the entire project from the onset
•Breakdown the work
•Acquire the right team
•Collaborate with subject matter experts
•Establish timelines and milestones
•Track and analyze time and cost
•Focus on quality testing
•Account for risk
•Set up life cycles with stages and gates
•Request feedback at all levels
•Exceed expectations

With focus on continuous improvement, both personal and team, I bring strengths in building stakeholder trust, cultivating people's skills and communicating effectively across the organization to generate desired outcomes.

I excel in work environments that value and respect diversity. Such environments match my personal ideologies. Often called "the diplomat" at work and in the community, I am a practiced mediator, following through to build consensus. As a senior technical support analyst at IBM Sterling Commerce America, I personally handled escalated calls from clients worldwide, settling issues to save accounts in the face of cancellation. I was able to retain 4 Fortune 500 companies representing $2M in revenue.

My greatest personal joy is my family. Married for 15 years to wife Kara, an office manager for a local veterinary clinic, we have four children, three boys and one girl, who all are avid readers and soccer players; I coached their soccer teams for three years. Together, we like to travel, specifically to the mountains for skiing whenever we can.

Having relocated to the Phoenix area from Ohio in the summer of 2013, we have all adjusted well and are now active in the community. I support the United Nations Association here in Arizona. Additionally, I work with a Catholic, pastoral care, group- the Diocese of Phoenix Legion of Mary. At church, I am a parish council volunteer, I enjoy planning cultural festivals, and offering assistance to the homeless. With a focus on higher education, I have been instrumental in various fundraising activities.